Any of various highly intelligent aquatic mammals of the family Delphinidae, which also includes porpoises. There are about 60 species. Most inhabit tropical and temperate oceans, but there are some freshwater forms in rivers in Asia, Africa, and South America. The name 'dolphin' is generally applied to species having a beaklike snout and slender body, whereas the name 'porpoise' is reserved for the smaller species with a blunt snout and stocky body.

Dolphins use sound (echolocation) to navigate, to find prey, and for communication. The common dolphin Delphinus delphis is found in all temperate and tropical seas. It is up to 2.5 m/8 ft long, and is dark above and white below, with bands of grey, white, and yellow on the sides. It has up to 100 teeth in its jaws, which make the 15 cm/6 in 'beak' protrude forward from the rounded head. The corners of its mouth are permanently upturned, giving the appearance of a smile, though dolphins cannot actually smile. Dolphins feed on fish and squid.

These Dolphin coloring pages suitable for toddlers, preschool and kindergarten.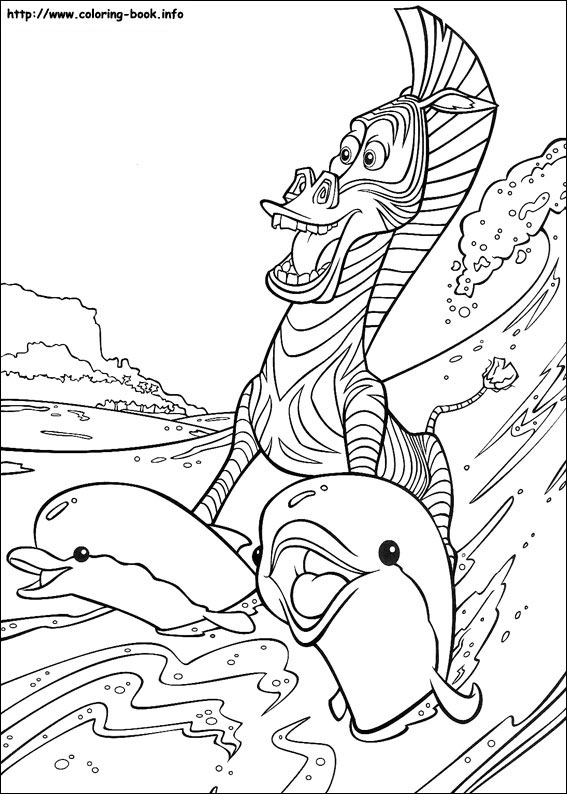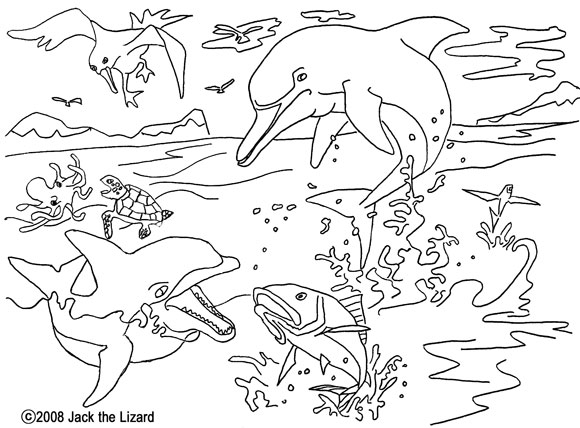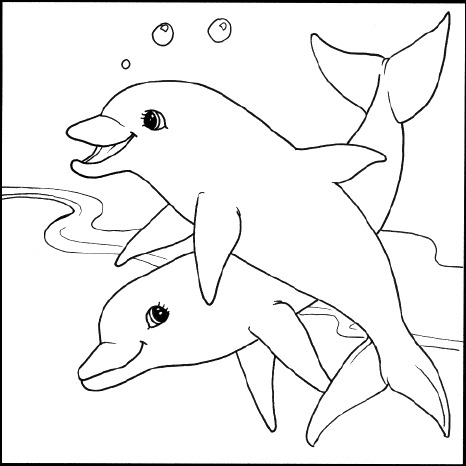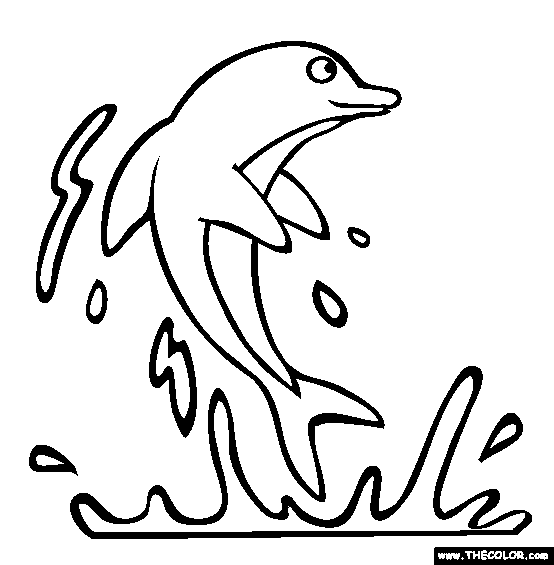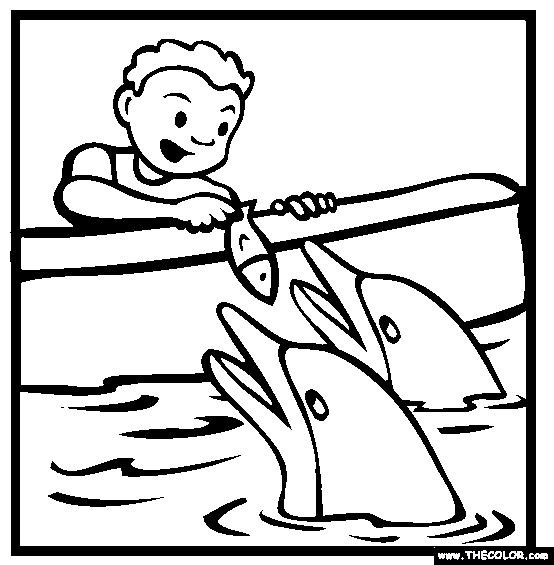 Dolphin coloring pages